When I was about 16, I discovered that my mom had great taste. I am sure that was always the case but that's when I figured it out. Now when I say figured it out, I mean I found her fantastic closet!!  But I soon realized that she hated and forbid me to wear her clothes – she claims I ruined everything but whatever. Now if I got caught she'd make me immediately remove that perfect jacket or shoe or blouse. This would be tricky.
But one day lady luck shined down on me. My mother's schedule changed or job changed – I can't quite remember-  and it was now my Dad's job to drop me and my brother off at school. And very quickly I discovered that Dad had no clue which clothes belonged to me and which ones belonged to my mom. Score!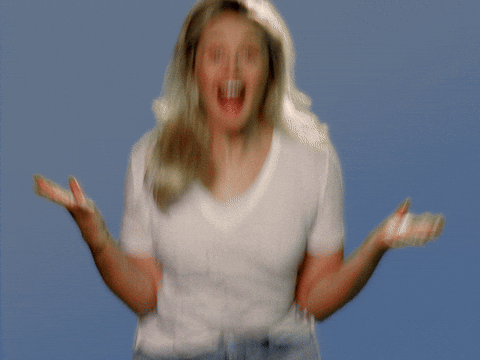 You mean I can go to school without being checked – my wardrobe doubled!!  My only challenge was to beat her home and put everything back in its place before she got home. 
Well, it's payback time. My daughter is constantly in my stuff. Thankfully don't wear the same shoe size but I've spent hours looking for pants she's taken with her to a sleepover. And my earrings disappear and then reappear in her school pictures. 
But I must admit that she's got great style – different but great. 
I notice that all three of us sport the same trend some weekends. It is so interesting to see how we'd interpreted the same look. It inspired me to a do a new series at the end of each month sharing how to interpret style trends for the fabulous over 40. It also gives me the opportunity to answer the question I get asked most often: "Can I still wear this at my age?"
To begin cut, color, fit and silhouette matter much more than what item you're wearing. So my answer is YES. Wear what makes you feel most beautiful, sexy, vibrant and healthy!! Each month we'll celebrate style at any age and begin this series with camouflage pants. 
STYLED FOR THE SENSATIONAL TEENS
My daughter selected a cropped top and sneakers with her Hollister pant. Her look is super casual and cool.
AGE AIN'T NOTHIN' BUT A NUMBER
Mom opted for a little more lady like take. She added a ballet flat and jean jacket. For a little more coverage, this would be great with simple white blouse that's longer in the back.  At 69, my mom lives the 'age ain't nothing but a number' life.
You know I love a blazer. Pair with the lace-up boot of the season. This is great look to take me from meeting to my side hustle as Lyft driver and cheerleader for my kids.  Simple, ageless style over 40.
Like the looks? Try them out and then share.